"Every child," said Amory, "should have an equal start. If his father..."
– This Side of Paradise by Fitzgerald
"Men rarely practise honesty, meaning that they often ask for..."
"There is always a price to pay in order to get to know someone."
"Even a prince is not perfect."
On Marriage
"Life with a man is more business-like after it, and money matters work better. And then, you see, if you have rows, and he turns you out of doors, you can get the law to protect you… And if he bolts away from you—-I say it friendly, as woman to woman, for there's never any knowing what a man mey do—-you'll have the sticks o' furniture, and won't be looked upon as a theif." An excerpt from Jude...
Understanding
"Our first reaction to most of the statements which we hear from other people is immediate evaluation, or judgement, rather than an understanding of it… Very rarely do we permit ourselves to understand precisely what the meaning of his statement is to him." -Carl Rogers While reading, these sentences struck me as they reminded me of one unique incident. Once I had allowed...
Monday 27/02/2012
I'm not trying to forget you but I'm trying to remember you gracefully.
"Although humans are grouped under the kingdom Animalia, it is important that..."
– Myself
"Honestly, I don't know on what I waste my time each day. There're..."
– Myself
"Alright, when you find something at which you're not good, you say to..."
Curiosity
There's a prize for resisting temptation, right?
Midnight in Paris
Having watched it on the plane to London, I found out how I had misinterpreted its content by its Thai name before. It was, in fact, queer and interesting, different from other Hollywood films.
"I believe that those forcing someone to cease his/her affair never experience by..."
"My capacity to think, to observe, to determine the truth of things, to remember,..."
– Franz Kafka
On Fear
Living in this world, sometimes I wonder "Which one is more fearful, to live or to die?" If you were lying on a hospital bed, suffering from a fatal disease, your only fear would be death. You would pray either to continue your life on this planet with your loved ones and do good deeds as contribution, or you would wish to leave this hectic world quietly. But if you are alive, there is so much...
"You know, when you're by my side all my fear and sadness are blown away."
"Perhaps, one of the most impossible things to ask from your lover is space."
Just a morning thought
Having listened to Will Young's Leave Right Now, I just don't think that anyone is able to leave if they haven't fallen to the deepest. However, "I think I'd better leave right now before I fall any deeper."
Where is satisfaction?
Before I kept telling myself and everyone "I want to gain weight." But now that my arms and hips have expanded due to the added 2 kilograms to my bodyweight within 2 weeks I'm planning to go to a pool 3 times a week. FYI, I'm not pregnant!!
"People's imaginations cost much lesser than Hollywood films."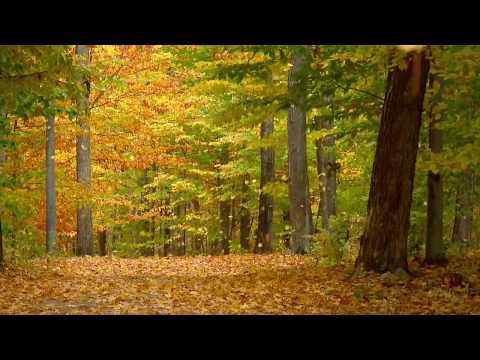 September
Then September has come When it's neither summer nor autumn. It's cold, it rains, it's sunny. It's windy, it's gloomy, it's warm.   Long ago my love has sprung, And is standing before autumn When the soil is dry and wet. And flowers falter in growing.   Winds blow to both east and west; Pine cones are shaking to and fro. Small birds getting lost in the air Find a way to return to their...
Breaking and Entering
I am not talking about the film Breaking and Entering here. (Sorry if you are disappointed) However, it is very much the same idea what I would like to talk about today, breaking and entering into someone's personal place. This happened to me once, awhile back. Right after it happened, I found that my most favourite place was altered. I could not think about what I had used to ponder. It was...
Have You ever Thought You could be a Woman...
Have you ever tried drinking sweet poison and thought that if you have drunk enough of it your immune system would be able to fight against it?  It was not easy at all. There was a point when you have taken a lot of it and you became fatally ill. You would be on the verge to decide which decision to be taken. You could keep drinking and suffering the pain which may or may not disappear and may or...
When we are in love...
To be in love is to have your whole heart in your both of your palms. And then let go of it. Let it drop freely. There are times that when you drop it is when someone is willing to use his hands as a nest for it. However, there are also times when your heart crashes the floor and breaks into pieces. When that happens, you might be lucky enough to have someone gather those pieces of heart for you....
The Wish to be Honest
I wish that I could be honest. I want to tell you what is true. But I'm afraid we will regret. I've always relised I need you.   I want to tell you what is true. My words say nothing on my mind. I've always realised I need you. When would you look into my eyes?   My words say nothing on my mind. What my heart says is never heard. When would you look into my eyes? Perhaps, you'll find...
A poem published in Love, Death, and the Changing...
First, I want to make you come in my hand while I watch you and kiss you, and if you cry, I'll drink your tears while, with my whole hand, I hold your drenched loveliness contracting. And after a breath, I want to make you full again, and wet. I want to make you come in my mouth like a storm. No tears now. The sum of your parts is my whole most beautiful chart of the constellations — your left...
"A wish to live my life like Daisy Buchanan will remain in my dream forever...."
Something for Fiction Lovers →
What I want to share here is interesting article on novels. Please follow the link. I have read novels since I was very young. Back then I never knew what I would get from doing so. In fact, I doubted if it would benefit me at all. All I knew was that I was so happy while I was in that world. I even had this dream that when I grew up, I would read days and nights without doing any thing else in...
How I heard of the quote below...
The end of my Writing and Groups class, all of us had to give parting gifts to everyone in that class. One of my former fellow students made different quotes into small bookmarks. She passed a bunch of these bookmarks round the table, so that each of us could pick one. It was like a lucky draw. Nobody knew which one they would get. When the activity was over, we all said that it was as if the...
"Only those who risk going too far can possibly find out how far they can go."
– T.S. Eliot